Matt Mistery
A Maker of a Different Kind.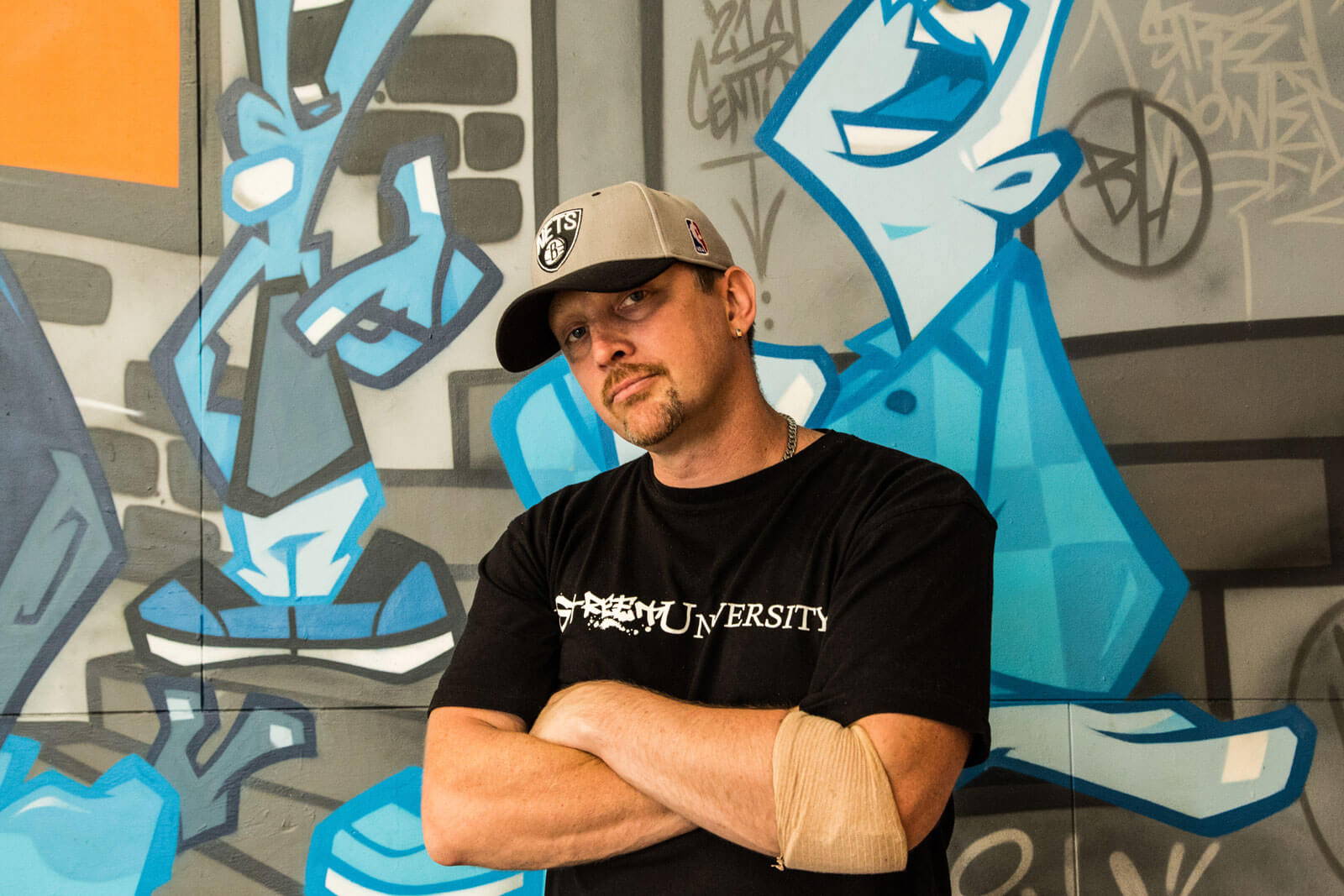 "I see young people that are going through some of the struggles that I went through, and I want to set an example and lead by example"
Growing up as a Bankstown boy Mathew 'Mistery' Peet has seen the different sides of life and has endured a sometimes-challenging ride to get to where he is today. Now married with a young son, he wants to lead by example and teach youth within his community how to express their creative talents positively.
Apart from being a world-renowned graffiti artist, Matt teaches his craft at the Street University run by the Tedd Noffs Foundation.
"I want to engage with the next generation of developing artists"
The Street University is a youth development project which provides education and community-based services within interactive spaces for people aged 12 – 25. Operating in a multicultural environment, the Street University opens up dynamic and democratic spaces for marginalised and displaced cultures. Programs specialise in channelling young people away from personally destructive and anti-social behaviours to improve self-esteem, inter-communal co-operation and social engagement.
The Street University's trained mentors and facilitators, such as Matt, use a range of youth work, counselling and community development techniques as well as combine progressive approaches to social work with grassroots community participation.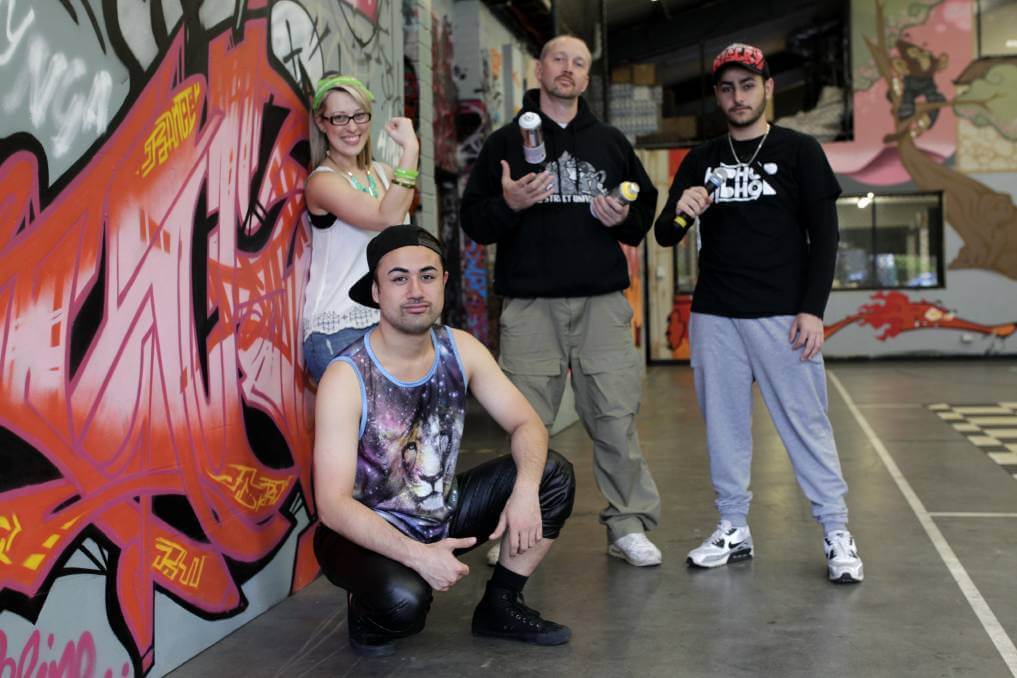 With a love for art, music and comic books – Matt grew up copying comic books and started break dancing when the Hip Hop scene first hit our shores in the early 1980s.
This introduction to hip hop culture led him to rapping and graffiti art.
"I started out like most people in that era, in the 80s doing it illegally. Then I did a couple of legal commissions in the late 1980s, early 90s. Then eventually it became my vocation as well", comments Matt on his start in Graffiti Art.
Matt now has a full-time career utilising his graffiti skills. As well as teaching he produces street art commissioned by local governments, corporates and even private businesses like ChilliBOM. Matt's artistic talent is also called on internationally, and most recently he has created art for the West Connex Tunnel - Erinya Underpass in Kingsgrove. Along with a friend Matt will cover the entire inside of the 50-meter tunnel, covering 350 square metres in his trademark colourings.
When we moved into our new premises, we wanted to create a space where our customers would love to visit - to taste test some of the best Hot Sauces available. We wanted to create an atmosphere that matched the fun and excitement of hot sauce.
We'd heard about Matt and had followed his work at the Street University – and wanted to do something that the kids could get involved in - ideally provide them with a space where they could come and perfect their craft of graffiti legally.
Unfortunately, due to COVID, we weren't able to get the kids involved. But we did have the great man himself come and transform our entry at ChilliBOM.
We are thrilled with the work Matt has produced and have had the great pleasure of getting to know him whilst planning the job.
Matt is also a talented graphic designer, tattoo designer and Pastor, among his many other interests and talents.
You can check out his latest work at @mistery973 on Instagram or his Pastoral community work at https://krosswerdz.com/
Keep your eyes peeled as you go through that West Connex Tunnel!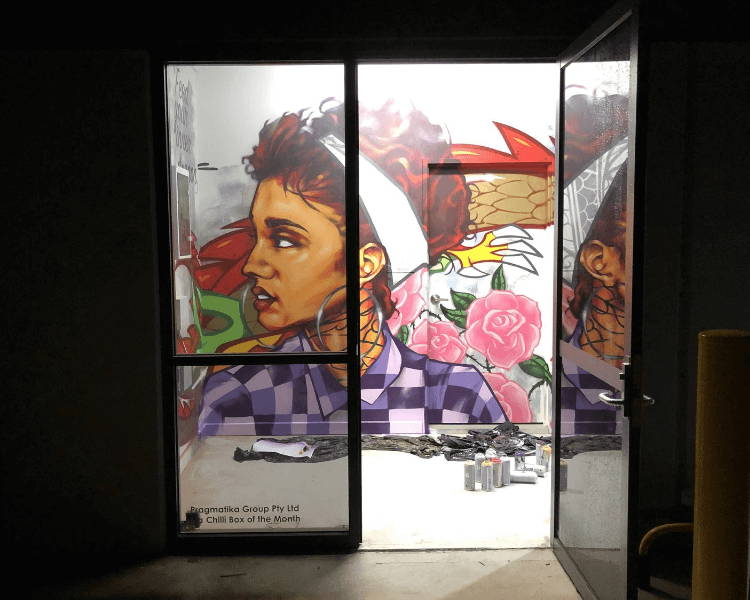 ---