ChilliBOM Easter Giveaway
THIS PROMOTION HAS ENDED (11:59PM 11 APR 2023)
We're giving away the exclusive Bunster's Shit the Bed Peanut Butter absolutely FREE

Simply spend $50 or more from the ChilliBOM Hot Sauce Online Store and you are eligbile to claim this exlcusive product valued at $13.49.
Bunster's 99th Monkey Shit the Bed Peanut Butter is a limited edition collab between Bunster's and 99th Monkey smooshing together crunchy peanut butter with Australia's famous (for all the wrong reasons) hot sauce! This is everything you expect from a well made peanut butter and 99th Monkey has over-delivered; a creamy consistency, the perfect balance of salty-sweet and a delicious roasted peanut flavour. This has all been perfectly blended with Bunster's Shit the Bed Hot Sauce to transport this humble peanut butter to another level, with a flavour that hits it out of the park and chilli heat that travels right to the back of the throat.
This Peanut Butter is only available at CHILLIBOM. Make sure the Peanut Butter is in your cart at the time of checkout
* Minimum $50 thresehold is calculated excluding any shipping costs and is in Australian dollars. The discount will not be available if there are any susbcription products added to the cart, sorry about that, but the tech just gets too confused!
3 Simple steps
(well...really only 2)
Add the Peanut Butter to your cart (you can do it from here)
Fill your shopping cart with other hot sauces or chilli snacks to the minimum value of $50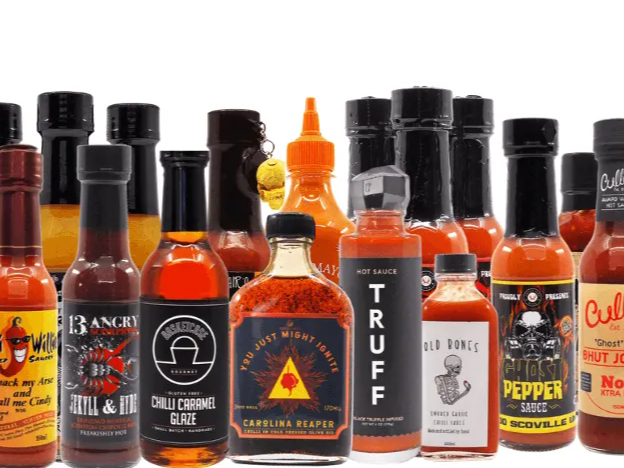 ChilliBOM Hot Sauce Store
Nothing more for you to do...As soon as you get to the minimum $50 the discount is
automatically applied at the Checkout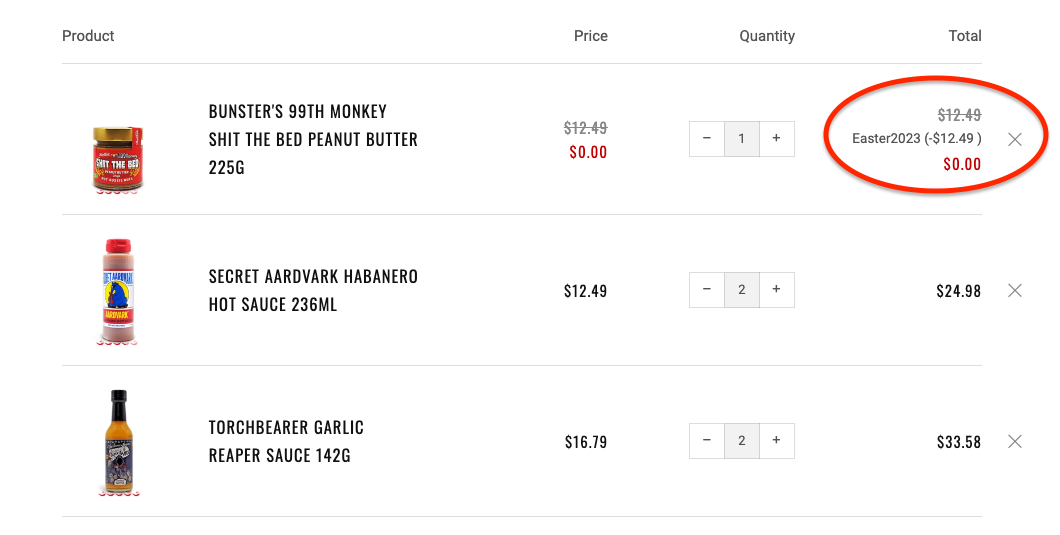 Terms and conditions:
Offer starts 10AM 22 March 2023 (AEDST) and ends 11.59PM 11 April 2023 (AEST) or while stocks last.
To be eligible to receive the 1x Bunster's Shit the Bed Peanut Butter, you must spend $50 (excluding shipping) on any available items from the ChilliBOM HOT SAUCE STORE this includes hot sauces, gift packs, snacks and merchandise.
ChilliBOM subscription products including gift subscriptions are excluded from this promotion. We try but the tech just gets too confused trying to apply the discount to a susbcription product.
To claim the discount make sure you ADD the Bunster's Shit the Bed Peanut Butter to your cart and when your total cart is over $50 (excluding the Peanut Butter) the discount code will be automatically applied
Offer must be completed in one transaction.
Cannot be used with any other discounts or offers.
Not redeemable for cash.
ChilliBOM reserves the right to modify or cancel the promotion at any time.