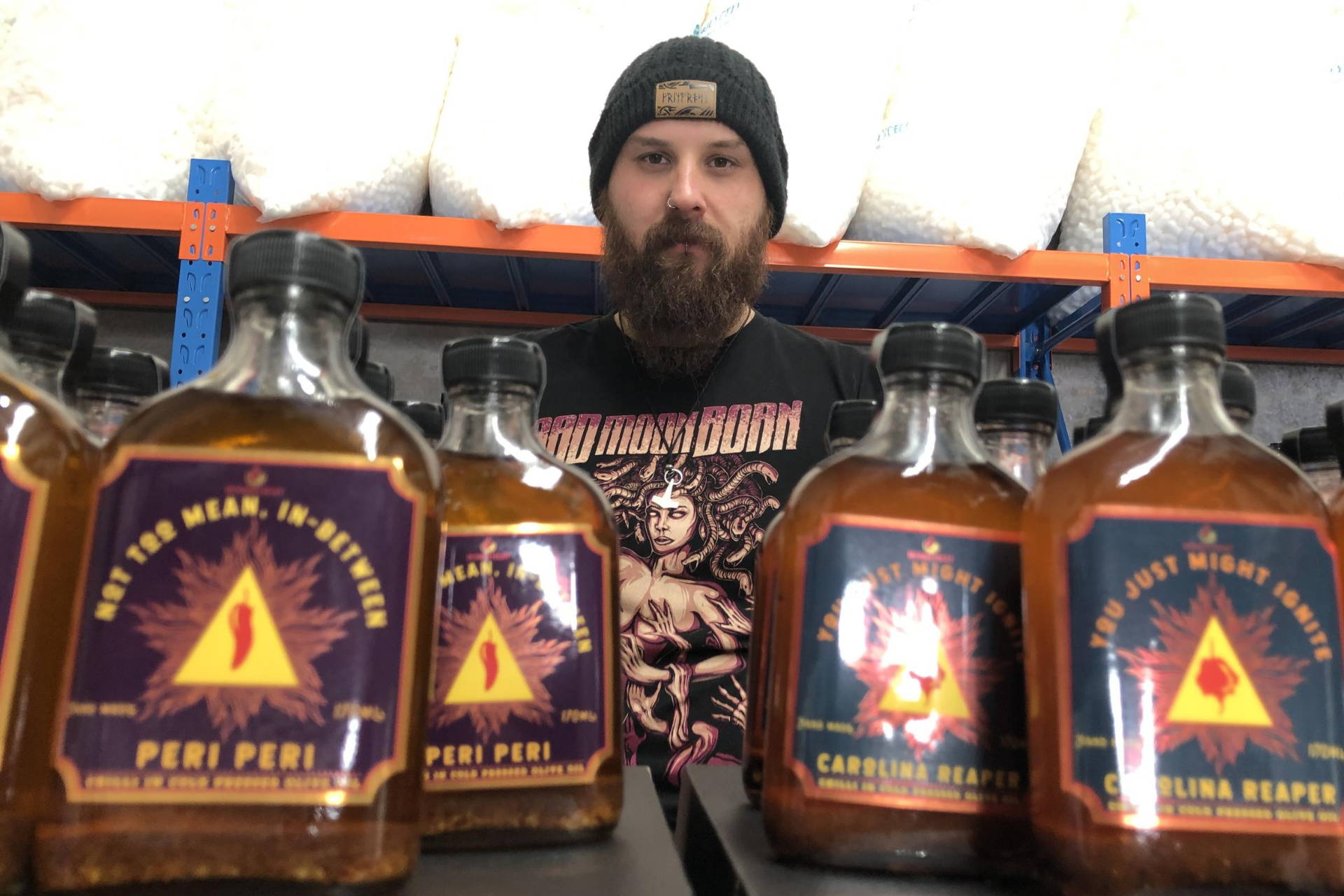 Bondi Beach is one of the most iconic beaches in Australia,
it's also home to the incredible chilli oil - Bondi Heat.
Owner, director Mishka Bobrov is a Bondi local, born and bred. He grew up as a regular fixture at the Bondi skate bowl and immersed himself into a world of heavy metal music.
When it came to finding a name for his chilli oil brand – Bondi Heat was a no brainer!
How did Bondi Heat get started?
I've always been a huge fan of chilli and chilli products. I also love garlic and oil – these 3 ingredients always form the base of each of my meals. Travelling through Europe pursuing a career in music, I learnt to cook, and each meal always included those three ingredients. The idea of always adding chilli, garlic and oil and the time it took to add each one individually led me to combine the three together and bottle it – purely for ease of use!!
I often cooked for my friends and started using my infused oil in the dishes I made – and instantly they noticed a difference in the flavour of my food. They started asking me to bottle them some of the chilli-infused oil. Word began to spread, and more and more people were asking for my oil. But it wasn't until my Dad came over and tried the oil and said, "you've really got something here, you've got a great product." From that moment, I started to take the chilli oil more seriously and pretty soon after it exploded into a business - which was never something I'd intended.
Today Bondi Heat is produced in a commercial kitchen in Bondi producing hundreds of bottles at a time and sells Australia-wide through five different retailers.
"It's a family business, we all help out "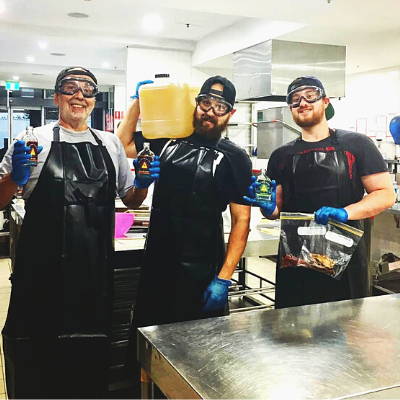 Tell us about your best-selling oil?
The Reaper Oil is the best seller of the three products. The Carolina Reaper chilli itself is still the Guinness World Record holder for the hottest chilli ever made. But the way that we've designed this product is so that it's not too hot - It's not going to destroy every meal, it just compliments everything. It adds that next level of flavour. The heat that you get from this oil helps make a meal hum. And if you're a big chilli fan, just add more. You know, the more you add, the hotter it is!
What's your favourite of the oils?  
It also has to be Reaper Oil! I have breakfast with this stuff on it every day. It doesn't matter what I eat (as long as it's not sweet) I will add the Reaper Oil. I cook with the Reaper oil as my base. But that doesn't mean that the Peri is not good, the Peri just adds an entirely different flavour, while the Reaper adds all the heat.
ChilliBOM TIP – We roast our potatoes in the Reaper oil, and they are insanely good. Give it a try!  
So how do you make this flavour infused oil?  
What I can say is that we start with whole dried chilli pods, we use Australian garlic, and cold-pressed extra virgin olive oil. Those are the only ingredients that are in every single one of our products. It's on the label. We have nothing to hide.
What we do have is a secret formula - a process for how we bring it all together. I've had plenty of friends come up to me and say, "Oh, I tried to make my own chilli oil, but it tastes like garbage. I don't know how you guys did it." That's our secret…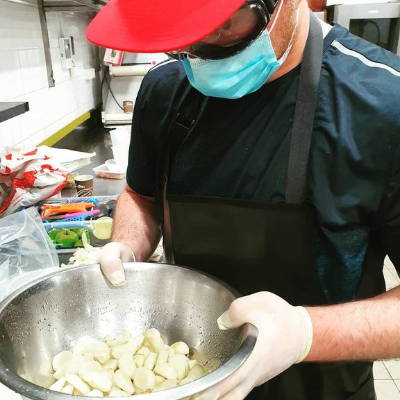 Sweet or savoury? Savoury.
Dog or cat? Both.
Beer or wine? Gin.
Camping holiday or binge TV? Camping
How often do you eat hot sauce? Every day.
On a scale of 0 to 10, what heat level would you sit at every day? 8.5.
Your favourite food to eat with hot sauce? Everything.
When Mishka is not in the kitchen making his Bondi Heat Oil, or running the business, he is indulging in his other passion – Heavy metal. Check out his latest video clip on YouTube: https://youtu.be/ajsSw5x6TSc
---